New Jersey Tea, Prairie Redroot, & the Mottled Duskywing
Written by: Rachel Pigden
In Ontario and beyond, the beloved monarch butterfly is known as a flagship species for pollinator conservation. Perhaps one of the biggest successes of the monarch conservation movement is its emphasis on the importance of native plants in protecting pollinators (and other wildlife). Milkweed (Asclepias sp.), once villainized as a noxious weed, is now recognized for its critical role as the sole food source for monarch larvae.  But monarchs and milkweed are only part of the story—Ontario is home to several other butterflies-at-risk that rely on specific native plants to survive. Follow along as we profile some of these special butterfly-plant pairings.
New Jersey Tea (Ceanothus americanus) and the closely related but less common Prairie Redroot (C. herbaceus) are specialist shrubs adapted to some of Ontario's most at-risk habitats: prairies, alvars, open woodlands and savannas. Belonging to the Rhamnaceae (Buckthorn) family, these two species and their associated habitats evolved alongside fire: periodic low-grade burning prevents later successional species from overtaking the habitat and at the same time stimulates fire-adapted species to grow.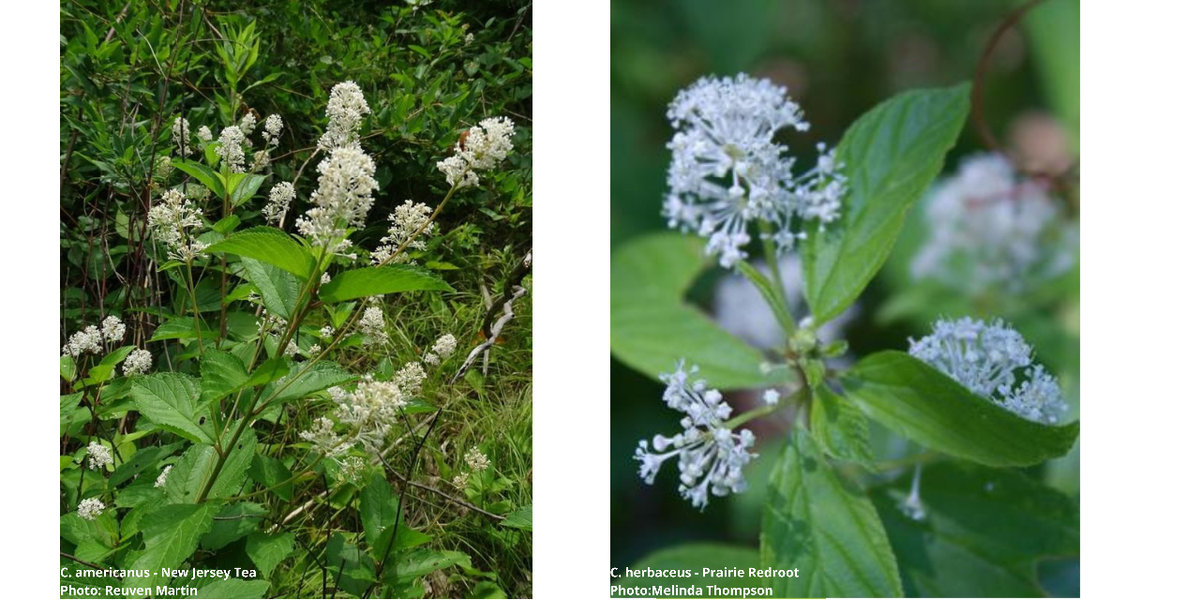 Where New Jersey Tea and Prairie Redroot thrive, there is another beneficiary: the Mottled Duskywing Butterfly (Erynnis martialis). A small and unassuming moth-like butterfly in the Skipper family, the Mottled Duskywing is a federally and provincially (in Ontario) endangered species. Like the Karner Blue butterfly, this species is non-migratory. Adults lay eggs on New Jersey Tea or Prairie Redroot, which are the only known food source species for the larvae.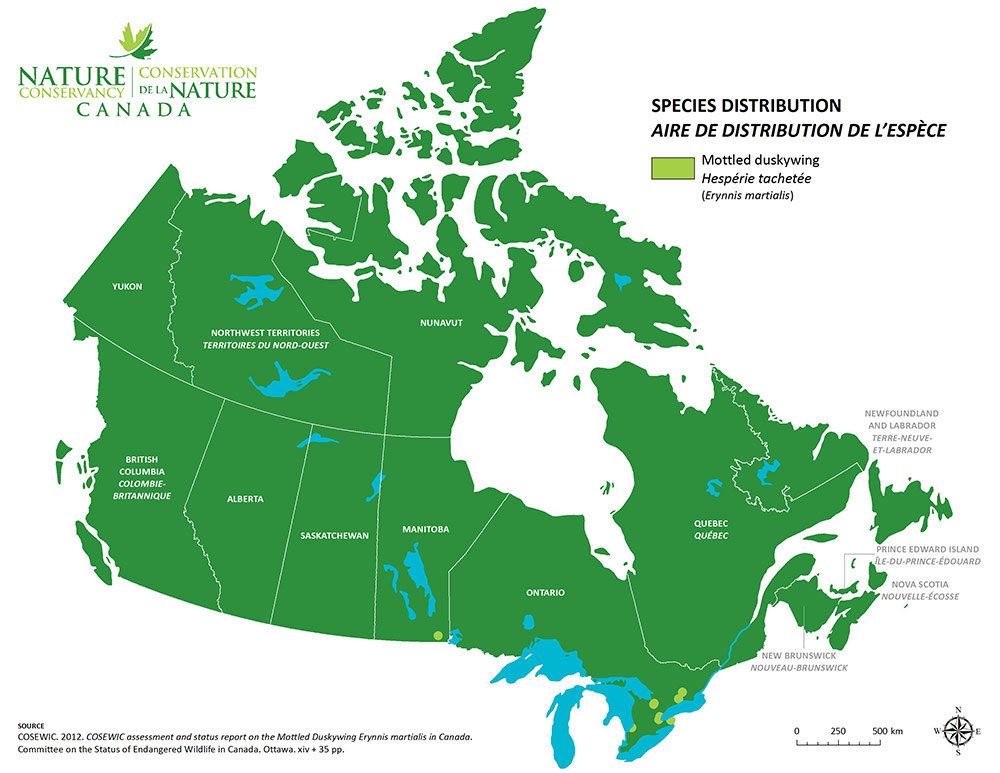 Map from NCC, Source COSEWIC, 2012 
Threats to the Mottled Duskywing and its host plants often go hand in hand: fire suppression resulting in habitat succession (although the relationship of this butterfly to fire is not fully understood), habitat loss or replacement,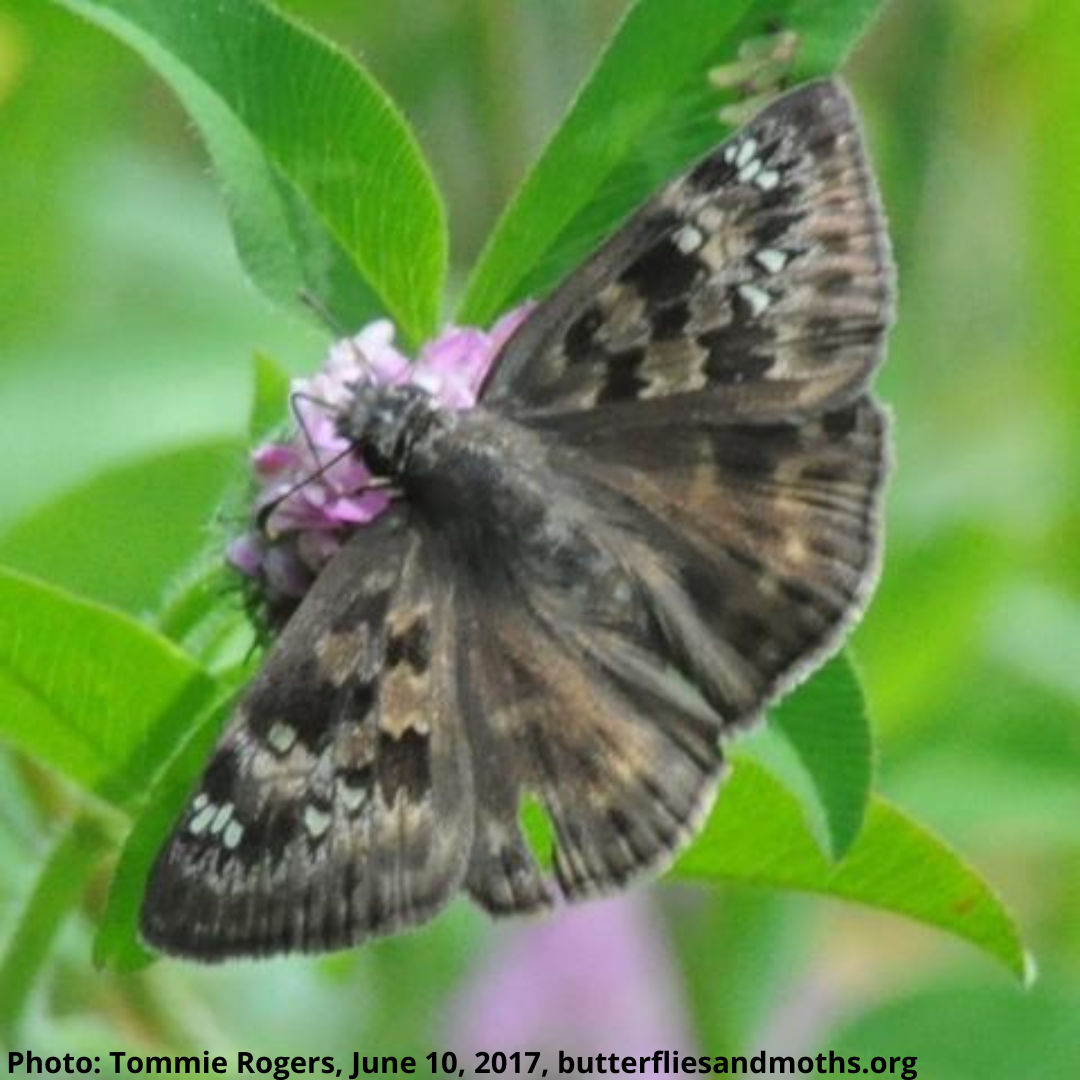 invasive species (in particular Dog-Strangling Vine) and deer over-browsing all play a role in the species' decline. While New Jersey Tea and Prairie Redroot are not considered species-at-risk, the loss of large patches of these plants, their associated ecosystems, and other landscape features preferred by the Mottled Duskywing (such as puddles and hills) mean that quality Mottled Duskywing habitat is scarce. Remaining butterflies are thought to exist in small, isolated populations which leaves them more susceptible to disturbances.
What can be done?
Sources & Additional Reading
Fire Effects on New Jersey Tea 
Government of Ontario - Mottled Duskywing Recovery Strategy