Written by: Bianca Marcellino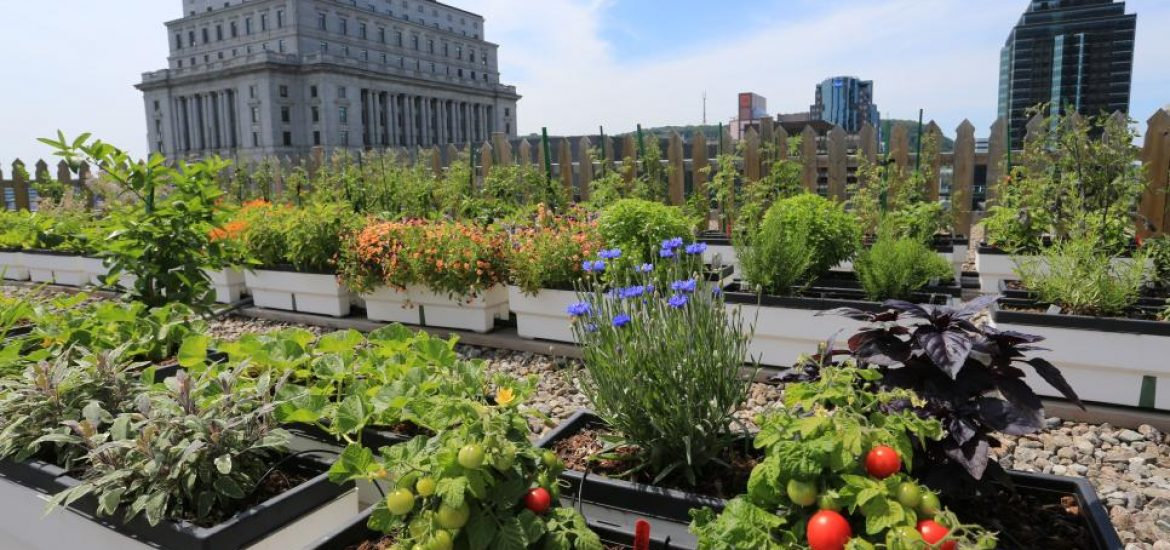 The continued human population increase has pushed the world into a state of rapid urbanization; these urban areas can create local pockets of increased CO2 and heat, creating an urban heat island (UHI) effect where the urban area is noticeably warmer than nearby areas with more green spaces.
The concept of green infrastructure, specifically green roofs, has been gaining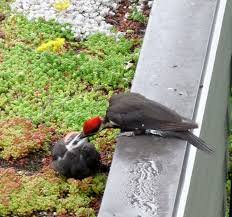 momentum in recent years as a climate mitigation and adaptation strategy. Green roofs are a specialized roofing system that uses a layer of light soil followed by plants and vegetation on top of a waterproof membrane. Within the past few decades, the use of green roofs on buildings within urban environments has been increasing. In some Canadian municipalities, such as Toronto, by-laws have been developed to require and govern the construction of green roofs. Green roofs carry many public benefits such as:
Urban heat island mitigation
Improved air quality
Buffering of storm water and improved runoff quality by posing as a natural filter
Reduce carbon emissions through the absorption of CO2 and release of O2
Absorb dust and smog
Aesthetic improvements
Provides habitat for insects, migratory and breeding birds
Place for urban food production
Increase thermal efficiency of buildings enabling reduced heating and cooling costs
Reduces noise pollution
Low maintenance option that lasts longer than a regular roof
Aside from the benefits that cumulatively demonstrate green roofs as a tool to mitigate the effects of climate change; perhaps the greatest benefit is that they can be installed on residential homes as well as urban buildings. This way, the average household can reap the benefits enjoyed by this green infrastructure strategy, while knowing that they are actively combatting climate change on an individual level. In order to learn more and find resources about professionals who can consult on and construct green roofs, visit Green Roofs for Heathly Cities.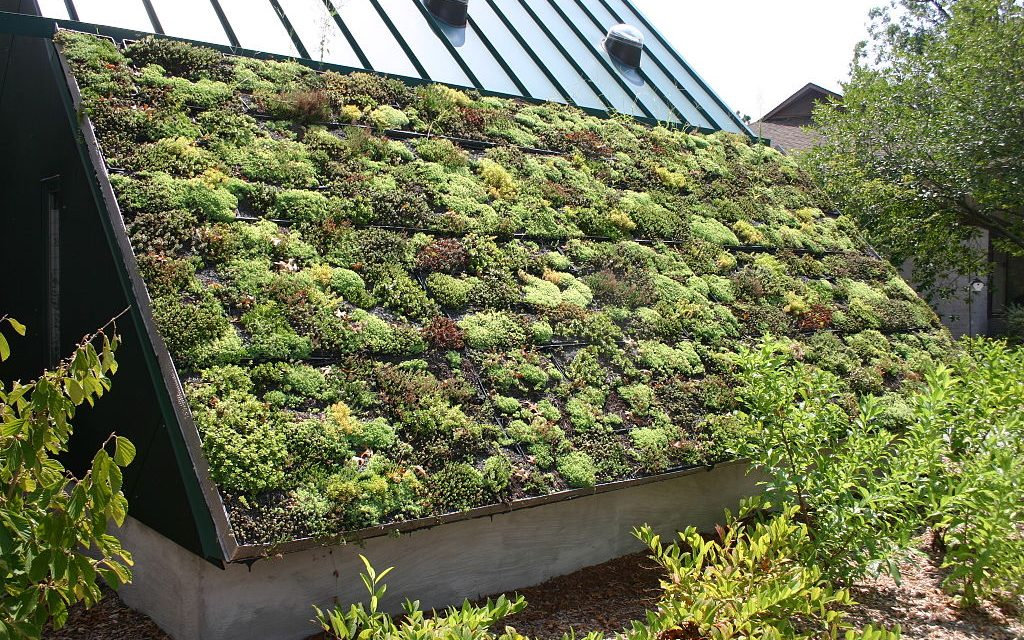 References
Boscarino, J. E. 2015. Paving the way or crowding out? The impact of the rise of climate change on environmental issue agendas. Journal of Environmental Studies and Sciences 5:99-110.
GRHC [Green Roofs for Healthy Cities]. 2014. About Green Roofs. Toronto, ON.
Li, Y. and R. W. Babcock Jr. 2014. Green roofs against pollution and climate change. A review. Agronomy for Sustainable Development 34:695-705.
Partridge, D. R. and J. A. Clark. 2018. Urban green roofs provide habitat for migrating and breeding birds and their arthropod prey. PLoS ONE 13:e0202298. 
Sangkakool, T., K. Techato, R. Zaman and T. Brudermann. 2018. Prospects of green roofs in urban Thailand – A multi-criteria decision analysis. Journal of Cleaner Production 196:400-410